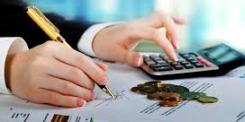 A number of matters related to the conduct of financial administration are sometimes already carried out by an entrepreneur or his employees. We are sometimes called upon to collaborate, to outsource part of the administrative work to us.
Our administrator can periodically update your administration at your location or at our office. If you do your administration yourself, we can also periodically check your general ledger transactions and journal entries. If necessary, corrections will be made in consultation with you and further discussed with you. If you deem it necessary, we will also check your submitted VAT returns, and possibly also your payroll records if they have been submitted correctly and meet the tax standards. The outstanding debtors and creditors are checked and discussed with you. A management report is compiled for you, giving you, as an entrepreneur, a clear insight into the financial position of your company at the end of each period.
Our management reporting includes a balance sheet stating your assets and liabilities, and the profit and loss account, with a brief explanatory note for clarification. With this information that we discuss with you, you can make the right decisions for your company in a responsible manner. In addition, this data is used to periodically process and submit the turnover tax return, and annually also the income or corporate tax return for you.