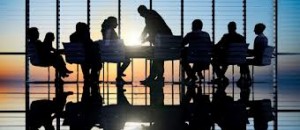 Finba administration office for your bookkeeping, payroll and tax affairs in Schiedam, Rotterdam. For a quote request please call us,e-mail or fill in our contact form on this website. We offer you a subscription with a fixed monthly rate from € 65.00 excl. VAT per month for a self-employed person and some customers with a sole proprietorship. The rate is partly determined by the amount of administration that must be processed each month.
For our customers, the rate for payroll administration is often already included in their monthly subscription. We have a fixed rate per payslip of € 6.50 for secondment and employment agencies and other companies from 10 employees. Periodically you will receive from us the pay slips and the payroll tax returns submitted, the wage journal entries and the annual statements for your employees each year. We can take care of any registrations of employees with the pension institutions at your request.
Thanks to our many years of experience, we can take care of your administrative work quickly, efficiently and carefully.
As a confidential advisor, we think along with you and give you objective advice without obligation, especially when it comes to your financial and tax affairs.
Our administrative services:
Processing your cash, bank, purchase and sales invoices.

The payroll.

The control and processing of your general ledger transactions.

At your request, compiling your interim management reports.

The annual preparation and compilation of your annual accounts.

Periodic preparation and submission of sales tax returns.

Periodic filing of payroll tax returns.

The annual preparation and submission, after consultation, of the income or corporation tax return.

At your request, cooperate with your invoicing, often also a request from freelancers.